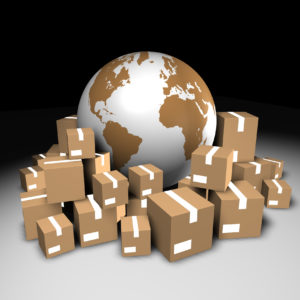 Shipping Services


NCTCOG has entered into a non-exclusive agreement with Sourcewell to provide shipping services to participating TXShare entities via global logistics leader UPS. The Sourcewell award includes all of the following services under UPS's broad portfolio so members won't need to rebid for additional services.
Small Package
Canada Domestic
UPS Freight
Forwarding
Mail Innovations
UPS Express Critical
Domestic Critical Secure
UPS Customer Solutions
UPS Autogistics
Flexible Parcel
Warehousing
Distribution
In addition, TXShare members will enjoy 20% off the following UPS Store business services.
Printing
Copying
Faxing
Laminating and Binding
Mailbox Services
Packaging Materials
Packaging Services
Office Products
Computer Time Rental
As budget constraints grow tighter and the pressures of accountability increase, you're tasked with doing more with less. UPS's services, technologies, and logistics expertise are all based around the idea of optimization. Whether you're looking to save time, cut costs, or improve processes, UPS can help. UPS is a global leader in logistics, offering a broad range of solutions including the transportation of packages and freight, the facilitation of international trade, and the deployment of advanced technology to more efficiently meet the challenges of state and local government, education and non-profit agencies. They have a proven history of serving our customers in ever-changing environments because we embrace innovation. UPS offers solutions beyond the package to help you reduce costs and improve results.

TXShare entities do not need a membership with Sourcewell to utilize this contract, but must first complete an ILA with TXShare to access these products/services. Please view the current list of participating entities to determine if your entity has completed an ILA.

Price List