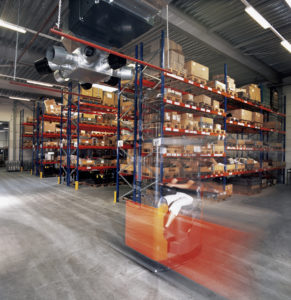 Genuine Auto Parts Integrated Business Solutions – Fleet


NCTCOG has entered into a non-exclusive agreement with Sourcewell to provide integrated business solutions for auto parts to TXShare entities via national retailer NAPA. NAPA Auto Parts' Integrated Business Solutions (IBS) program brings the substantial combined corporate assets of Genuine Parts Company's family of supply and distribution enterprises, company and small-business independent stores along with extensive experience into play in 23+ years of running successful on-site and offsite vendor managed inventory operations with government fleet and warehousing facilities.
NAPA Auto Parts, utilizing their own resources and strategic partnerships with numerous additional local and national sources, provides parts, service and expertise necessary to provide a reliable and complete dedicated on-site source of repair parts and services for TXShare members to:
Achieve a significant reduction in administrative procedures
Reduce transactional costs through centralized billing across multiple vendors
Deliver an increase in on-demand parts availability
Drive increases in fleet technician performance
Reduce vehicle downtime in fleet operations
Eliminate obsolete parts and shrinkage costs through efficient parts room management technologies
Significantly reduce the cost of parts and warehouse inventory ownership
Provide a turn-key sourcing solution service that will enable government agencies to operate the repair and warehouse facilities more efficiently, resulting in savings of funds through cost avoidance
Genuine Parts Company/NAPA IBS features more than 380 active vendor managed parts warehousing partnership locations across the United States and Canada. With its 23+ years of experience in operating these integrated supply operations, NAPA can provide key added-value help to government fleet organizations to help their shops and parts operations run smoothly and efficiently.
NAPA's customers consist of many city, county, school, higher education, utility, transit, and MRO warehousing facilities. NAPA has alliances formed with outside vendors in order to provide the best possible customized service at a competitive price.
Contact NAPA IBS at www.napa-ibs.com.
TXShare entities do not need a membership with Sourcewell to utilize this contract, but must first complete an ILA with TXShare to access these products/services. Please view the current list of participating entities to determine if your entity has completed an ILA.