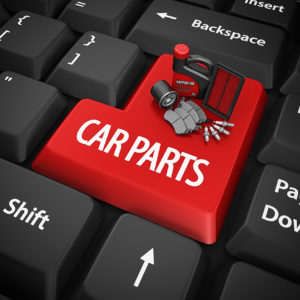 Auto Parts – Fleet

Program Highlights
NCTCOG has entered into a non-exclusive agreement with Sourcewell to provide fleet auto products and services to participating TXShare entities via national retailer NAPA. This contract brings more than 400,000 NAPA parts and accessories to contract purchasing. NAPA is the leader in automotive and truck replacement parts, auto body and paint products, tools and equipment, specialty parts, accessories, and service items. Two-hour delivery is generally available throughout the U.S. from 6,000 stores in all 50 states. Non-locally stocked products generally ship next day from 59 distribution centers.
NAPA Know How brings expertise to your fleet department by giving technicians the parts they need, when they need them. Save time and money and satisfy your bidding requirements by utilizing Sourcewell's national, competitively bid contracts.
TXShare entities do not need a membership with Sourcewell to utilize this contract, but must first complete an ILA with TXShare to access these products/services. Please view the current list of participating entities to determine if your entity has completed an ILA.
Electronic Ordering from NAPA
Productivity in fleet shops today depends on information and getting the right parts for the job. With NAPA's PROLink website, parts lookups, ordering, and access to technical information is easier than ever before. NAPA's PROLink search engine allows you to search the way you want and delivers the exact part you need with fewer mouse clicks. Plus, thousands of color images and extensive product details help check pricing and order the right item for the job the first time, so you can keep your technicians working more efficiently and your equipment earning revenue and serving your taxpayers.
Getting Started
Go to www.napaprolink.com
Click on Register under New User
Complete the form and click Submit
Record the 10-digit NAPA PROLink ID number you receive immediately after registration
Call your local/servicing NAPA Auto and Truck Parts store where you have an active account
Ask your local NAPA store to attach your 10-digit ProLink ID number into your account in their point‐of-sale system
Contract Pricing will be assigned to your account by your local NAPA store
Ask the NAPA store to transmit daily sales on your account, and to inform their Wholesale Manager of your account creation under NJPA contract #062916‐GPC
Once your local/servicing store has you set up in their system, you may log in using the username and password you entered during registration to check pricing and order parts.
Fleet Management Software Users
NAPA's ProLink Website interfaces with one of the most robust automotive aftermarket catalogs on the planet, the NAPA Catalog. If you are using existing shop or fleet management software or an e‐procurement system such as RO Writer, Asset Works, or Sci Quest, the NAPA catalog can still be accessed through NAPA's connectivity utility, NAPA IBIZ. Go to www.napaibiz.com to see if your system provides NAPA Integration Partner connectivity. Everything is there to help you get started including registration and system setup instructions, support numbers and more.